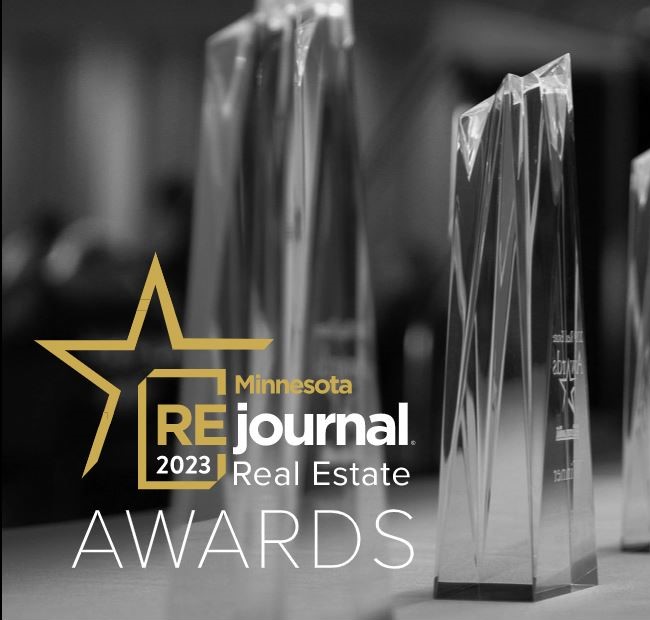 Carlson Partners Wins Two Minnesota Real Estate Journal Awards
Carlson Partners Wins Two Minnesota Real Estate Journal Awards
---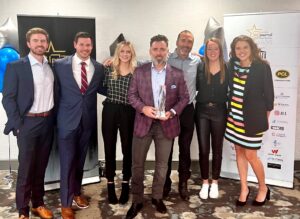 PROFESSIONAL SERVICE COMPANY OF THE YEAR
Carlson Partners is pleased to announce that the firm has been named Professional Service Company of the Year by the Minnesota Real Estate Journal. Rated by local industry professionals, the publication recognizes companies based on professional excellence, intense commitment to clients and a strong sense of community.
As providers of industrial, office and retail advisory services, we work passionately every day on behalf of our clients to deliver unparalleled value and results. The firm is proud to be part of the thriving Twin Cities business community and is committed to supporting and guiding clients with commercial real estate needs and look forward to providing ongoing exceptional services.
EMERGING LEADER OF THE YEAR
We are thrilled to announce that Carlson Partners Associate Director Sami Cowger has been named the Emerging Leader of the Year by Minnesota Real Estate Journals.
"I am very honored to be selected as the Emerging Leader of the Year by MREJ," Cowger said. "It's humbling to receive industry recognition on behalf of our clients. I look forward to continuing to support our mission: 'to work passionately every day to deliver unparalleled value and results'."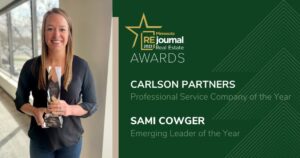 Sami professionally and diligently helps clients navigate their real estate needs while providing extensive knowledge in all areas of the tenant, buyer, and seller representation sectors of the market. She specializes in office, healthcare, industrial and retail properties and is passionate about finding her clients solutions that set them up for success now and into the future.
In her 7 years in the commercial real estate industry, Sami has completed 220 assignments across 22 states. This is Sami's second commercial real estate industry award; she received Carlson Partners' Emerging Leader of 2022 in January, 2023. Sami will be featured on REJournals' website and social media channels.
For more information or to view other categories and winners, please click here.