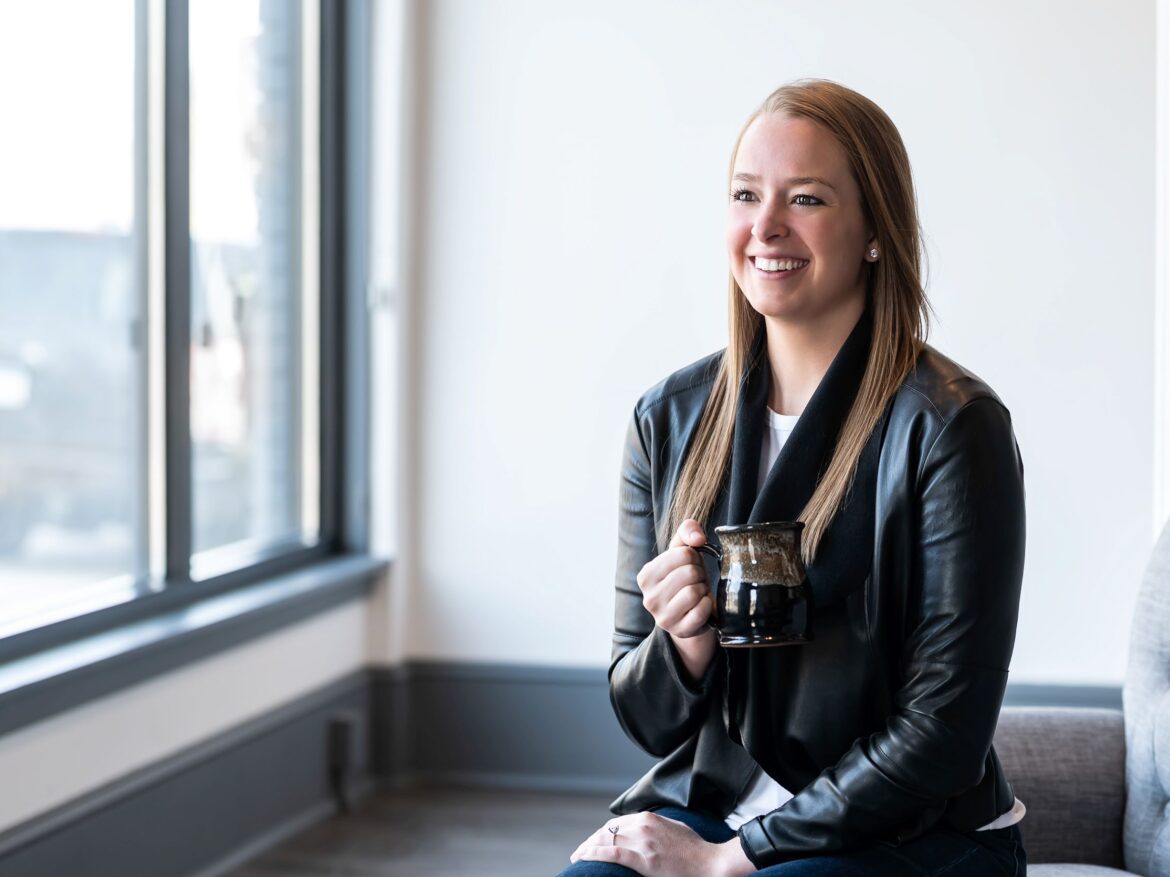 Carlson Partners Welcomes Goal-Oriented' Hockey Legend Sami Reber
We're proud to announce the hiring of Sami Reber, whose focus will be the Twin Cities office market. Reber is a Harvard-educated Edina native who brings a competitive spirit and Twin Cities expertise to the strategic office, retail and industrial real estate firm. Previously, she was a project manager with Frauenshuh in Minneapolis.
Reber's hiring brings the percentage of women on Carlson's team to 50%, a significant proportion in the commercial real estate industry. Also noteworthy, Reber is a former hockey stand-out for Edina High School and Harvard University. She will remain head coach of the Edina Girls' Varsity Hockey team, a position she's held since 2016 with great success.
Ted Carlson, president of Carlson Partners, said Reber has a broad range of real estate experience in the office, healthcare, retail and industrial markets.
"Sami brings an impressive skill set in market analytics and client services. Her ability to assemble, analyze and communicate relevant data and solutions to achieve client objectives is a tremendous asset for everyone."
Reber joins the firm at an exciting time of growth. Carlson Partners recently celebrated its first decade in business supporting organizations of all sizes and industry sectors, including healthcare, engineering, construction, hospitality, financial services, retail, education, IT and technology, manufacturing and more.
"As Carlson Partners continues to grow, we're excited to bring new talent like Sami on board," said Carlson. He added that the firm plans to continue expanding its business with additional advisors and internal operations employees over the next year.